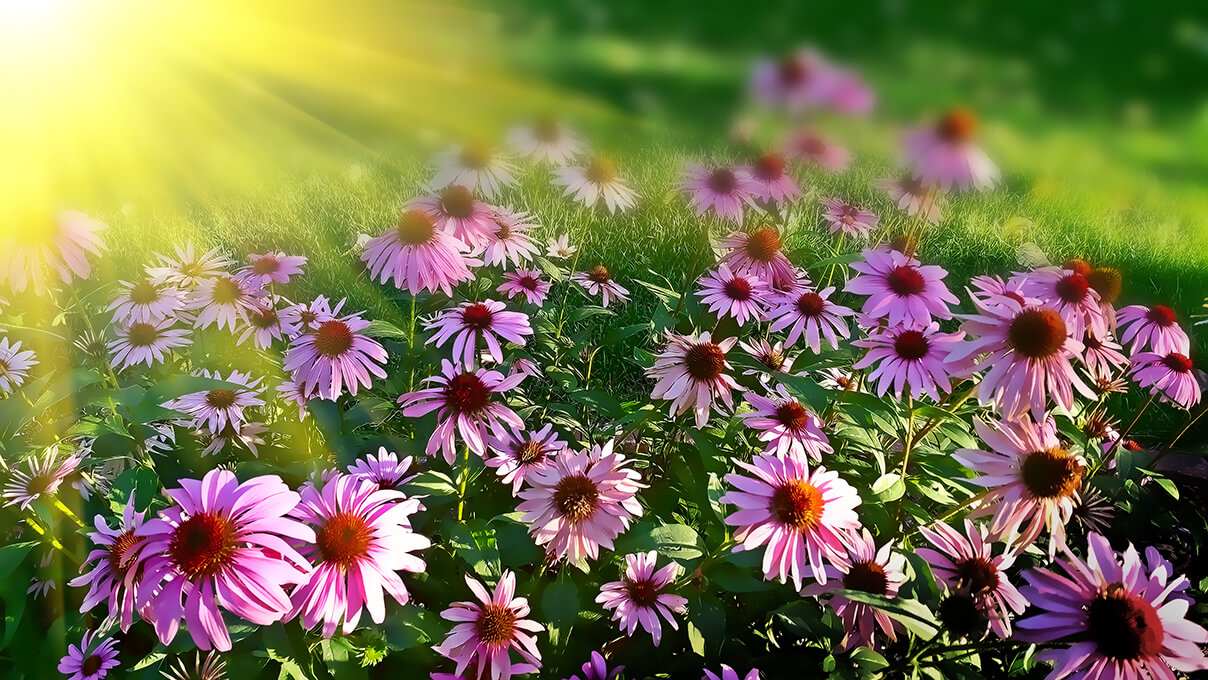 Whether you are starting a brand new garden or have decided your existing garden could do with a facelift, you need a plan. Take the time to sit down and decide what you want from your garden, this really does pay off in the long run.
Firstly, who is the garden for? A single person, a young couple, family, children, elderly person or  a  disabled person. Also are there pets? The requirements are vastly different for each of these. The young couple may both working full time and want a low maintenance garden for entertaining. The elderly person may have the time to garden but may not be as agile and so the mowing the lawn becomes a difficulty. They may require raised beds to attend their plants.
What will the garden be used for? Maybe candle lit suppers in the great outdoors! You'll need a sheltered patio with some well thought out planting and subtle lighting. Also consider where the sun hits your garden in the evening, place your patio in that spot if possible.
Maybe a show area for your wonderful collection of Azaleas, nice but more likely it's for the kids and all the paraphernalia they attract, swings slides, goalposts, trampolines and dens. These don't need to be eyesores in your beautiful garden, plant well around them and they melt into the garden.
Is the garden for the dogs? You cannot be too precious about your garden if you have moggies. Just accept you will have holes in your manicured lawn from time to time, accept they will tear through your newly planted beds and decimate a days work in five minutes. Take lots of deep breaths and replan where to lay your radio fence or build Fido a large pen.
Always wanted to grow your own vegetables? Now's the chance, you don't need a large area and it's so easy. Divide your veg patch from the rest of the garden with a hedge or low fence and off you go. They really love sun, so no overhanging trees or tall walls or fences. Don't forget access to water, where is the nearest tap? Try to collect rainwater in a waterbut close by.
Do you enjoy cooking? Why not have your own fresh herbs in a sunny bed or container close to your kitchen door.
Be kind to the local wildlife. Plant some native trees or a native hedge to encourage them into your garden. Include plants that they love, butterflies love Buddleias and birds are attracted to the berries of the Cotoneaster.
When all of that is decided, you get to start on the fun stuff – hard landscaping, marking out beds, preparing the soil, planting and last not least, you get to to take time out and enjoy your garden!
For inspiring garden designs, advice and planting contact Elements Garden & Landscape Design on 086 086 6966.
Before commenting, please read my Comments Policy – thanks!